Welcome! You are about to embark on a freezing adventure. Long ago Minecraft's atmosphere disappeared, turning it into a frozen world. Your goal is to explore this frozen world. If you manage not to freeze to death before you establish a base, you will have the opportunity to explore the rest of the solar system.
A survivor has made a little adventure book detailing how he survived the first night. We took some scans and posted them
here
. We strongly recommend you read through it before you continue.
The BCN Eternal Ice Age Server is currently in Open Beta. Simply download the mod pack and join The BlizzardCraft Network with the mod pack to play.
This Mod Pack is in its infancy, there are bound to be many issues. Please report your findings
here
.
Mods/Credits:
This Mod Pack is designed for Minecraft 1.12.2 with Forge. The download file is a .zip file and is designed for easy import with
MultiMC
.
By downloading this Mod Pack, you agree to the mod's licenses listed above.
Last Updated: 02/04/2021 at 05:05 PM EST
(Build 0.9.0)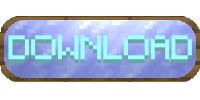 Note: Login Required to download